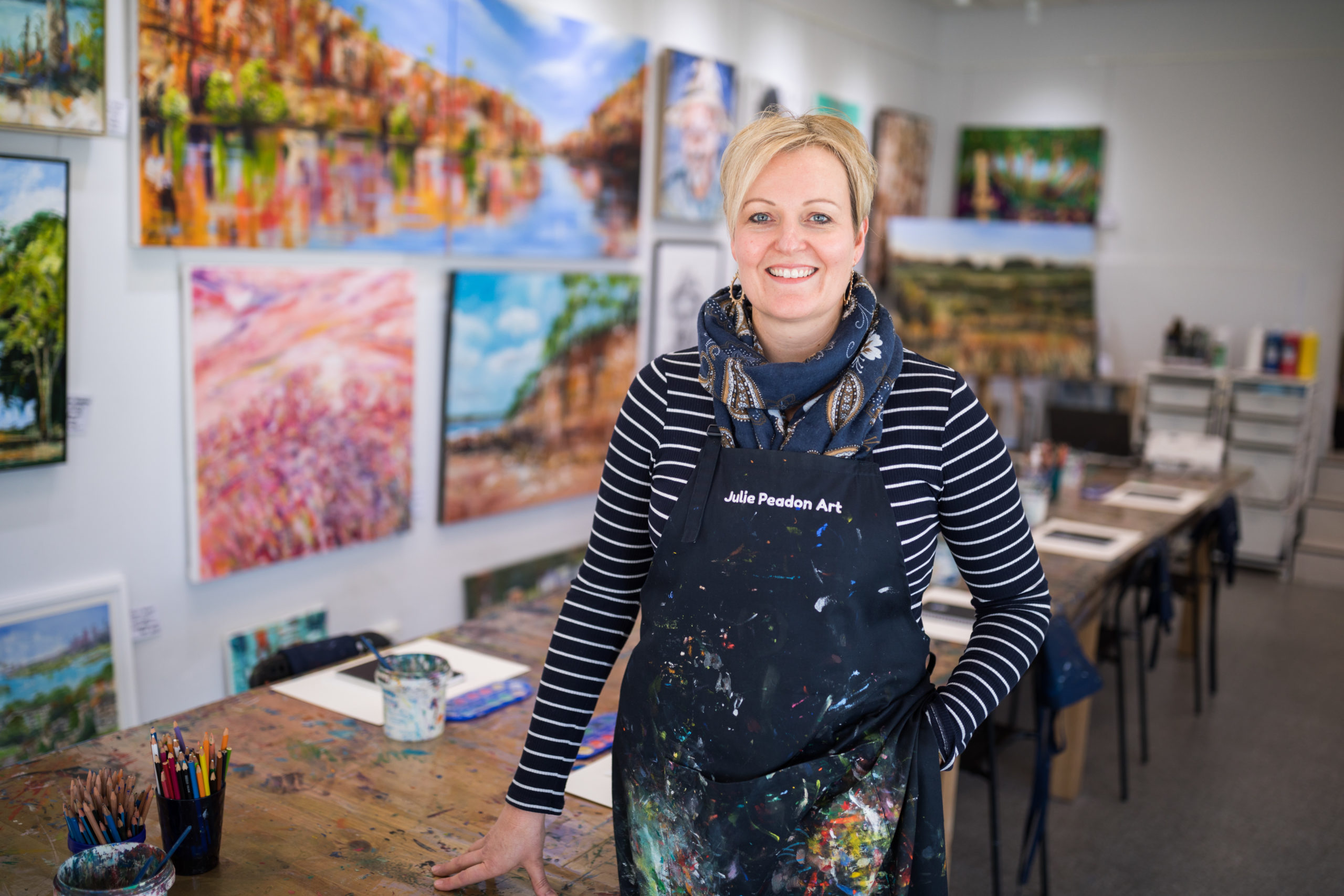 Julie Peadon
From a varied career in banking, to being a full time mum of three children and now business owner and director with a creative career in visual arts practice.
Julie has studied fine art techniques and art history and holds a Masters in business "My focus is creating a fun fine art experience for all through an engaging teaching style and awesome fine art curriculum".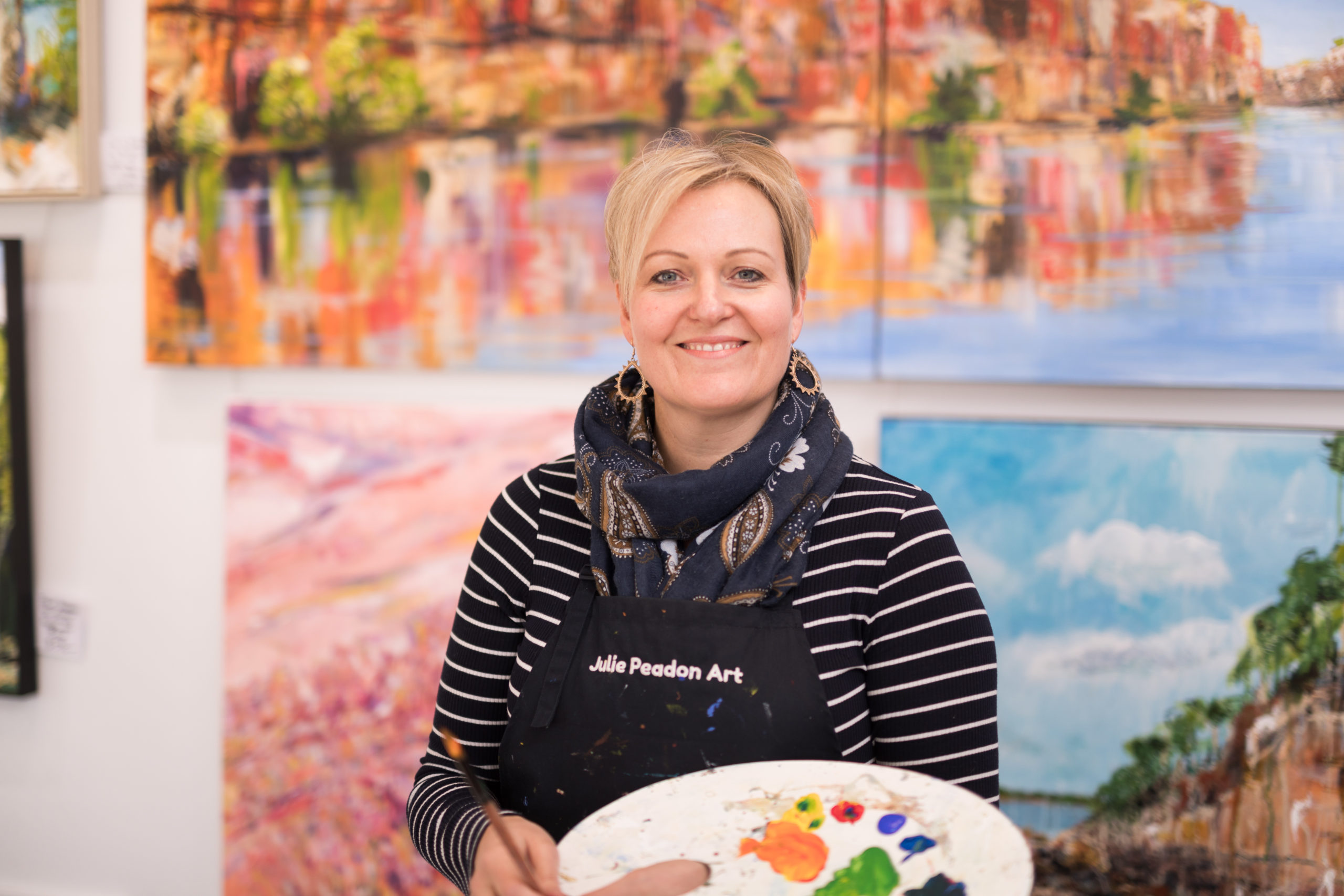 Julie's Fine Art Practice
Julie undertakes numerous custom commissions and in her spare time, loves to explore new techniques. She uses diverse mediums such as graphite, charcoal, acrylics, oils, pastels, ink, watercolour and mixed media.
"I thrive on variety and use styles and techniques that respond to the subject. I paint genres ranging from portraiture, to landscapes and abstract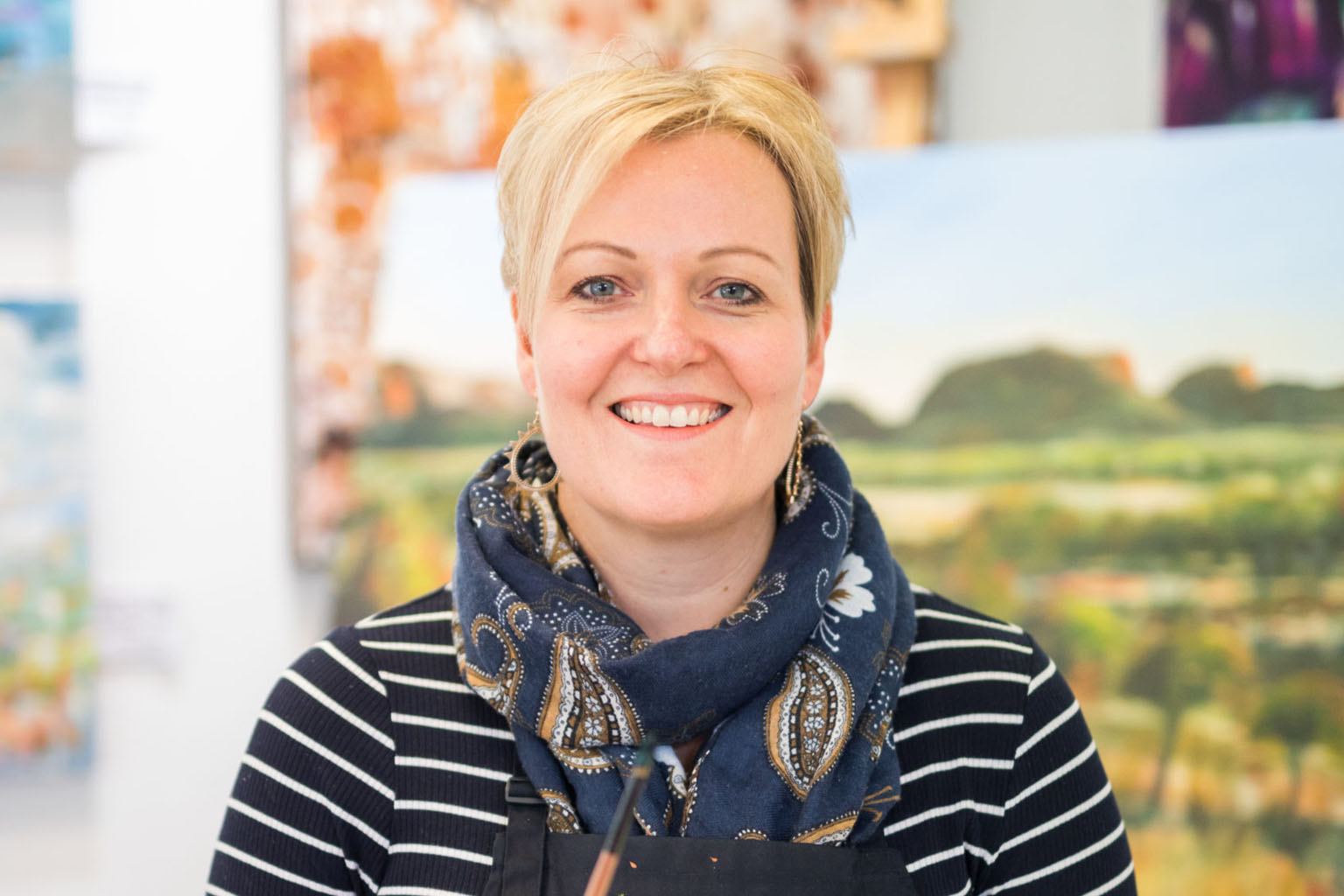 Julie's Inspiration
Stems from the belief that
"it starts with art".
"Art has been constant in human culture and history for 65,000 years. Before speech, we communicate with mark making; be it a stick in the dirt, our first sand castle or our first set of crayons. We all have an innate ability to create."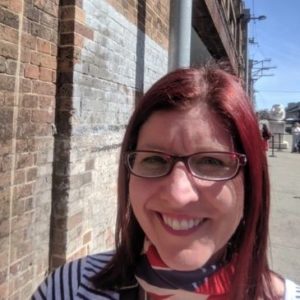 Rachel Carroll
Rachel has been a practising artist for over 25 years with numerous awards and exhibitions. Rachel holds a Masters in Visual Arts. With an expressive style, Rachel has a particular interest in environmental art. Rachel is well versed in many mediums, most recently encaustic art and has been teaching art to adults and children for over 10 years.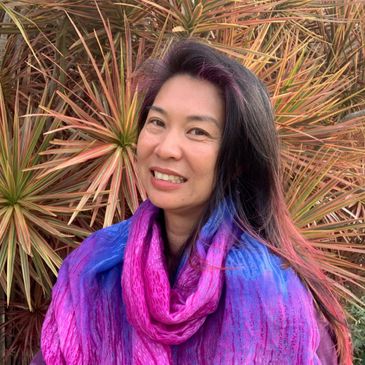 Ada Leung
Ada combines her Asian and Australian heritage together with her love of science in her art. Ada has a particular affinity for sculpture and printing techniques. Ada is a mum of two amazing teenagers and is also a qualified educator and teacher. Ada holds a Masters in health and is also a qualified art therapist.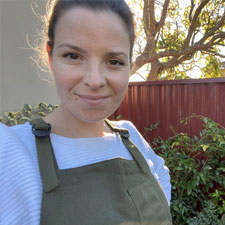 Michelle Messia
Michelle has been painting since she was a young child, inspired by nature, birds, flora and fauna particularly, Australian natives. She loves to paint abstracts and landscapes in acrylics. Michelle is a qualified early childhood educator. She is passionate about inspiring children to express their innate creativity and bring about a love of art. Michelle is also a mum of two girls.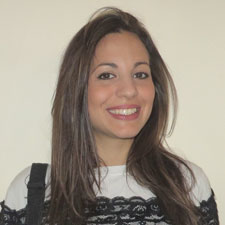 Serena Tritelli
Italian born Serena has always had a creative mind. Art and architecture is Serena's passion and she holds a Masters degree. Serena has travelled throughout Europe and particularly loves the "Chiaroscuro" art technique using pencils and crayons. She like working with watercolour, recyclable materials and loves abstract painting.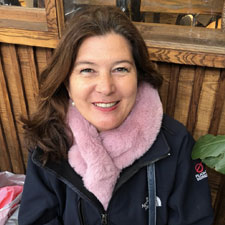 Vicki Tara Taylor
Vicki Tara Taylor is a Sydney based intuitive abstract artist who loves to create textured, vibrant and colourful artworks. She paints with inspiration and loves to communicate a
colourful conversation that dances across the canvas. Vicki is a talented and passionate artist, is a qualified teacher in primary education and a mum of two wonderful adult children.
Adele Atton
Adele is our support and bookings wizard who processes your bookings and helps find you classes and workshops. Adele is a master administrator and a bit of a whizz at excel and other organisational tools – and she loves it! Adele is a mum to three fur children.