Children's Classes, Workshops & Parties
Term 2 Classes 2020 – 4 May to 29 June 4 (8 weeks)
NOW LIVE & ONLINE for Term 2!!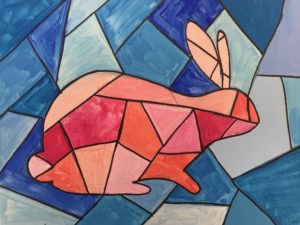 From cezanne to picasso and Beyond
We will explore a variety of artists and fine art techniques including, observation, drawing, painting (with various mediums).
Students will also explore collage and mixed media using a variety of subject matters and materials.
Stay Tuned! Bookings will commence soon for ONLINE CLASSES!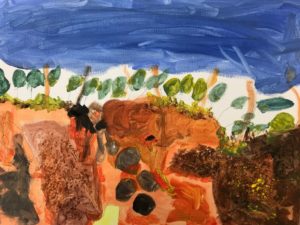 Create a cubist Masterpiece
Students will create a Cubist inspired masterpiece to take home! Children receive a visual art diary for their workings.
All tuition, afternoon tea and walk from local school service is included. Extended hours to 6pm on some days is possible. Please ask when
K-6 Classes run Mon-Thurs from 3.45-5.15pm
K-6 Sat Class from 10-11.30am.
Teen Class runs on a Wed from 5.30-7pm.
Holiday Workshops for July 2020 – Coming Soon!
Kindy to Year 12
No Events Found
Creative Kids Voucher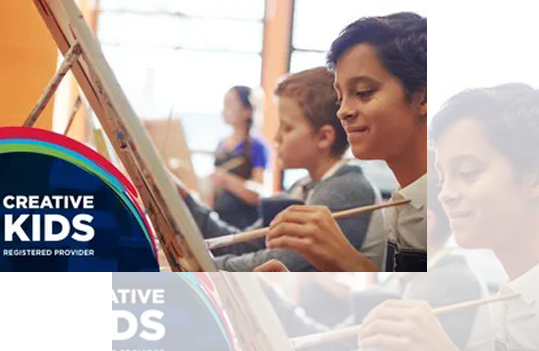 HOW DO I REDEEM MY CREATIVE KIDS VOUCHER?
To claim your Creative Kids Voucher for a Term Class, Half Day Workshop for Full Day Workshop, please select the relevant Coupon Code at the checkout when booking. Please ensure you enter your child's 16 digit Creative Kids Voucher number, full name and date of birth.
WHERE DO I FIND OUT MORE ABOUT THE CREATIVE KIDS VOUCHERS?
Children's Parties
Party and Canvas
Does you child adore art? Do they want to invite their friends to an arty party?
Choose from one of our masterpiece collections from Monet to Matisse or Picasso to Pop Art and more! Have a look at the Student Gallery below . Minimum of 8 of children, maximum of 16 children.
$40 + GST per child for 2 hours of fabulous, fun fine art!
We supply tuition and all materials and you supply any party food and the all important Birthday cake!