CHILD TERM CLASSES | SCHOOL HOLIDAY WORKSHOPS & PARTIES
Term Classes
Term 1 "All About Cubism" Art Classes from 6th of February to 1st April 2023
BOOKINGS NOW OPEN for Current Enrolled Students Only! We will then open bookings to waitlisted students and then the wider community if positions become available.
Need to chat? Give Julie a call on 0416 135 146.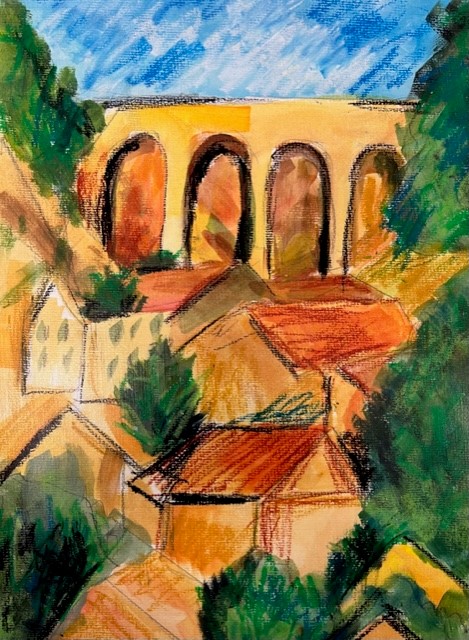 Term 1 is "all about cubism"
Students will learn about the Cubism Art Movement and how selected artists produced their artworks and how contemporary artists produce their works today.
This term explores art by the great Pablo Picasso and Georges Braque and other cubist inspired artists like Paul Cezanne, Juan Gris, Fernand Leger and Australians like Grace Crowley and Ralph Balson and much MORE!
Free Trial class available (if spots available). Call Today!
$380 inclusive of GST.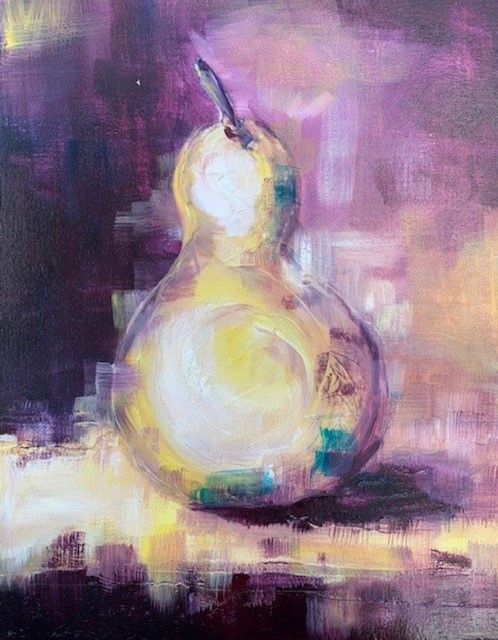 From Cezanne's pears to braque's "little cubes" to Picasso's faces & guitars
We will also explore drawing and painting techniques, collage techniques and mixed media techniques using a variety of subject matters related to landscapes, animals, still life and the human figure.
Our process art studios allow experimenting with a host of different materials including graphite, charcoal, chalk & oil pastels, watercolours, acrylics, inks, paper and mixed media collage and more!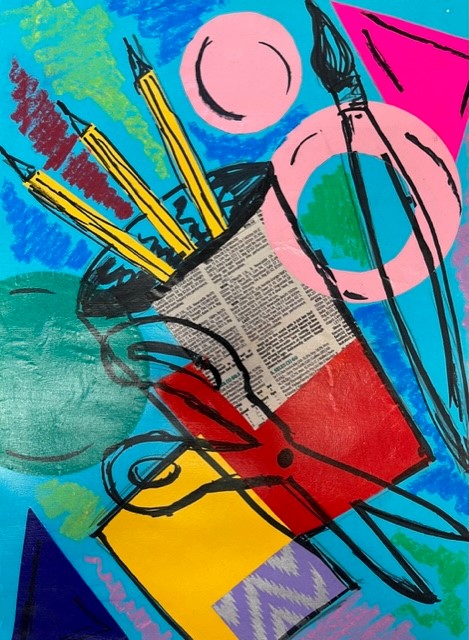 Create a mini Body of Work masterpiece to take home
Students will create a "Cubism Art" inspired body of work" masterpiece to take home!
Children receive a visual art diary for their workings and drawings.
All tuition, art materials, light refreshments and walk from local school service is included. Extended hours to 6pm on some days is possible too. Please ask when you book!
K-6 Classes run Mon to Thurs from 3.45-5.15pm in TWO Studios (one class in each studio).
K-6 Sat Classes run from 10-11.30am in TWO Studios (one class in each studio).
Teen Classes run on Mon and Wed from 5.30-7.00pm.
Testimonials
School Holiday Workshops
All Workshops Listed below are for K-6 and Teen Children. Check each workshop description for details & how to book.
January 2023 Summer School Holiday Workshops | NOW OPEN!!
Our school holiday workshops are mini fine art lessons in one! We have Full Day (6 hour) and Half Day (3 hour) options available.
All Materials & Snacks provided. Please pack lunch if doing a Full Day workshop . All prices include GST.
We accept Creative Kids Vouchers!
Testimonials
Parties – Bookings Essential
Welcome to our Art Parties! Our 2 hour packages include all tuition and art materials. You bring the cake, the party food and the drinks!
We have a suite of boutique genres you can choose to create from for your special occasion, from classics like Monet and Van Gogh to contemporary Pop Art and Abstract Art. We can even design a custom party just for you like dragons, sunsets or unicorns (additional fees may apply).
We also have a great courtyard space with giant Lego blocks that the children can make sculptures with once their painting is complete.
Party Packages are $55 per child. Minimum of 5 children, maximum of 12 children. If you require a larger party, we do have two studios that have capacity for 12 guests in each studio. Bookings of 4 or less is a private lesson and fees of $100 per person apply.
Parties are available on Friday, Saturday and Sunday.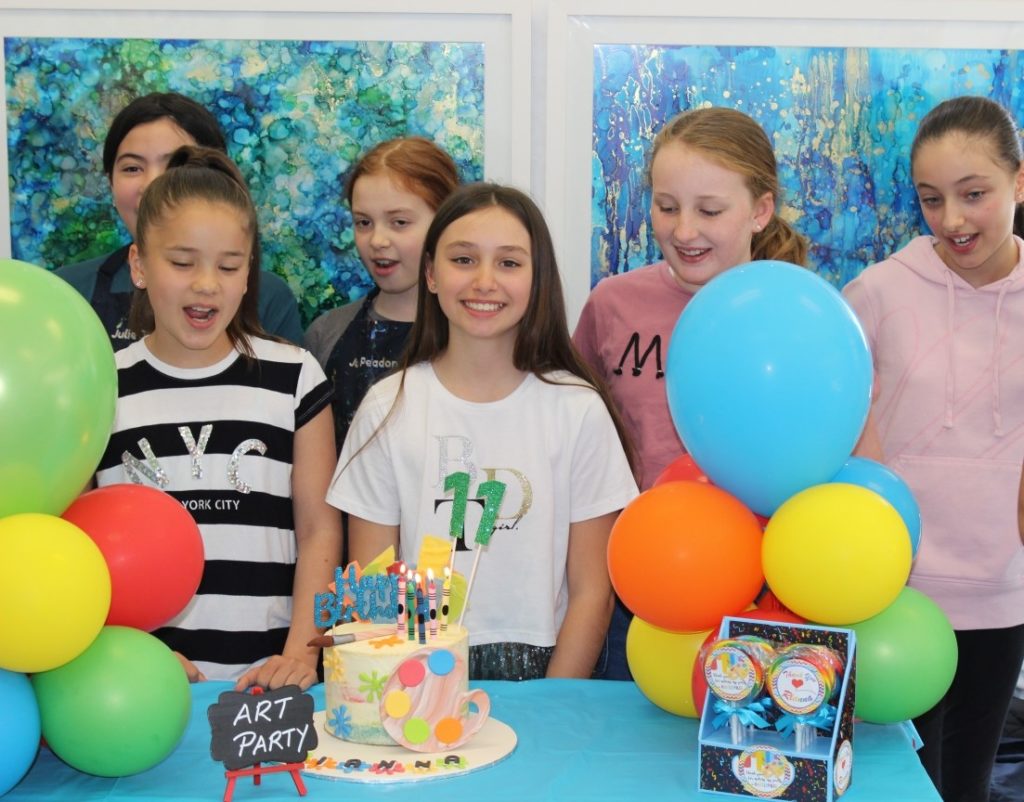 Testimonials
Creative Kids Voucher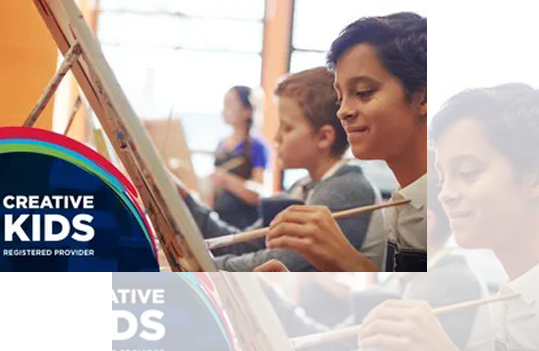 HOW DO I REDEEM MY CREATIVE KIDS VOUCHER?
To claim your Creative Kids Voucher for a Term Class, Half Day Workshop for Full Day Workshop, please ensure you enter your child's 16 digit Creative Kids Voucher number, full name and date of birth.
WHERE DO I FIND OUT MORE ABOUT THE CREATIVE KIDS VOUCHERS?
Our Student Works