Julie Peadon Art
'It Starts With Art'
Fine Art Classes,
Workshops, Commissions and
Gallery at Studio 71
We are a COVID Safe Business and are following the NSW Government Regulations and NSW Health advice. BOOK TODAY!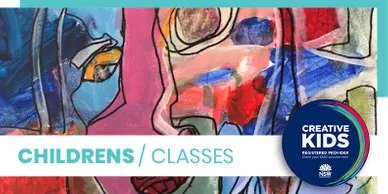 Term based art classes and workshops founded in Fine Art's Great Art Movements.
All materials, tuition and afternoon tea included.
Local student walk from school service included.
Creative Kids Provider
Free Trial Class too!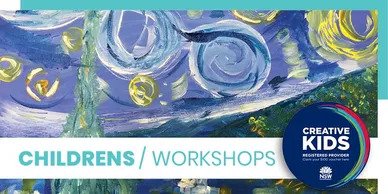 We are working on our January Holiday Workshops STAY TUNED!!
Creative Kids Provider.
Make sure you use the Creative Kids COUPON CODES when booking!
Details in Bookings.
Did you know we also do Birthday Parties?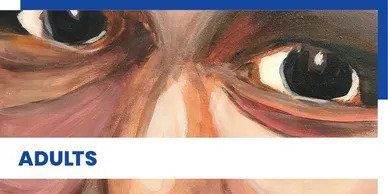 Adult term based fine art classes.
AM or PM and a Free Trial Class available.
All materials, tuition and a light snack included.
Did you know we also do Birthday Parties?
All tuition, materials, cheese and antipasto included (BYO drinks!)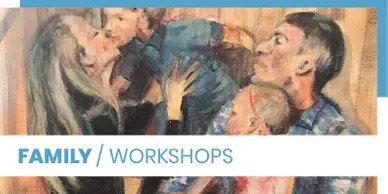 Art is a fantastic way for family members to connect.
Share an experience in lines, colour, texture, shapes, and inspiring images.
Registered Creative Kids Provider
Come and create together!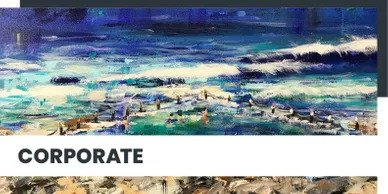 Are you looking for a team building event with a difference?
Or are you looking to reward your team with a creative experience?
What about a bit of art as mindfulness?
Book a Fine Art Experience today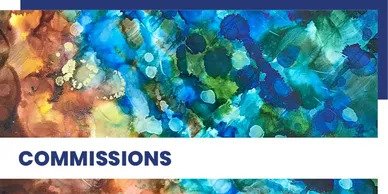 Have you ever wanted your own original piece of fine art?
We can work with you to develop a custom artwork for your home or office.
Integrate your art with your interior design.
Bring some colour into your world today!
Yes! We are a Creative Kids Provider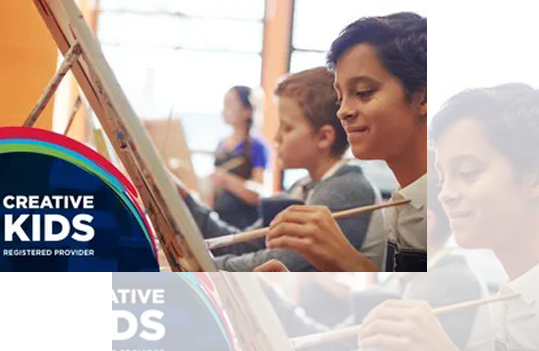 HOW DO I REDEEM MY CREATIVE KIDS VOUCHER?
To claim your Creative Kids Voucher for a Term Class, Half Day Workshop for Full Day Workshop, please select the relevant Coupon Code at the checkout when booking. Please ensure you enter your child's 16 digit Creative Kids Voucher number, full name and date of birth.
Where do I find out more about the Creative Kids Vouchers?

Instagram
Reviews
K Hien

I booked a 'cocktails and canvas' evening paint your pet event for my birthday and had such a great time. Julie helped everyone in my group create their own representation of their pet. It felt incredibly personalised and special
I have since joined her weekly art classes and enjoyed an amazing term in her studio before COVID changed things
I am in awe of the work of Julie and her team ( Ada) and how they have adapted to the changing situation.
Term 2 the classes went virtual. We were provided with a pack of art supplies and each week worked with a different technique over zoom
I enrolled my mum for classes as I was having so much fun
The time and the patience and understanding that Julie and Ada have shown with us both during the last terms has been incredible. Classes have returned to the studio now but they have been able to set up a virtual class and organise materials for us when we were unable to attend in person
I feel that I have improved my art skills, learnt new techniques and about various periods of art history during my time with Julie and Ada
I could not recommend them more highly - 9/03/2020

A Google User

I booked a 'cocktails and canvas' evening paint your pet event for my birthday and had such a great time. Julie helped everyone in my group create their own representation of their pet. It felt incredibly personalised and special
I have since joined her weekly art classes and enjoyed an amazing term in her studio before COVID changed things
I am in awe of the work of Julie and her team ( Ada) and how they have adapted to the changing situation.
Term 2 the classes went virtual. We were provided with a pack of art supplies and each week worked with a different technique over zoom
I enrolled my mum for classes as I was having so much fun
The time and the patience and understanding that Julie and Ada have shown with us both during the last terms has been incredible. Classes have returned to the studio now but they have been able to set up a virtual class and organise materials for us when we were unable to attend in person
I feel that I have improved my art skills, learnt new techniques and about various periods of art history during my time with Julie and Ada
I could not recommend them more highly - 9/03/2020

Nicole Inglis

I've always admired one of Julie's paintings that hangs at my friend's house. I sit up at the kitchen bench, drink in hand and wax lyrical about it each and every time I visit. It beautifully and realistically captures a significant corner of their farm and I never tire of looking at it.

Fast forward a year or two and I'm floating about in the crystal clear waters of a Greek island, saying to the same friend that Julie would expertly encapsulate the beauty, warmth and joie de vivre of this magic place. I knew she would be the artist to nail it. To my utter joy, they secretly commissioned Julie to work from a photo and reproduce that gorgeous beach scene as a significant birthday present for me (take a look on her website and you'll see it - be warned though, as it will make you want to escape to a Greek beach pronto!)

It takes pride of place in my living room - where I can see it and reminisce every day. Thankyou Julie! - 7/04/2020

Allison Greenland

Thank goodness for this amazing addition to the Inner West!! Julie Peadon Art is such a fantastic studio space; very bright and inviting. My kids LOVE doing the school holiday workshops and have gone for the past year nearly every holiday. Each time they come home with a masterpiece and a new skill they have learned. Julie's talents as an artist are breathtaking; I dare you to walk out of there without purchasing one of her gorgeous pieces! - 2/27/2020

A Google User

Thank goodness for this amazing addition to the Inner West!! Julie Peadon Art is such a fantastic studio space; very bright and inviting. My kids LOVE doing the school holiday workshops and have gone for the past year nearly every holiday. Each time they come home with a masterpiece and a new skill they have learned. Julie's talents as an artist are breathtaking; I dare you to walk out of there without purchasing one of her gorgeous pieces! - 2/27/2020

Angie Wilcox

My 10 year old daughter attended two workshops during the January holiday period which she thoroughly enjoyed. In her words, "I learnt new drawing, painting and collage techniques and I had fun whilst I was doing it". Her teachers were kind and encouraging. This is a great holiday activity for kids and can use your Active Kids voucher from Service NSW. - 2/27/2020